This new K18 belongs to the upgraded version, with better performance and great improvement! Mortgage car customer: easy to find GPS positioner, tracker (wired, wireless, strong magnetic and many other types) can be detected 99.9%, which can reduce unnecessary workload and provide efficiency!!



In the school, in the examination room: it can quickly find out whether students have stolen mobile phones or other products that send signals, greatly reducing the situation of students with mobile phones, which is an indispensable detector for teachers!



Features:
Multi function detectable pin hole camera and other detect wireless products.
Detectable RF frequency from 1MHz to 6.5GHz for all FR frequency include GSM, WIFI BT, FM, VHF, UHF, 900 / 1200 / 2400 wireless audio and video transmission frequency.
Built in super bright red LED,can find out all monitor camera, pin hole, button and mobile camera etc.
Dual mode RF detectable, buzzer mode and vibrate mode can also used earphone to detect RF signal, without any sound from unit.
4 signal strength LED status indicator from low to high.
Adjustable lens detector mode with different flashing frequency.
Built in 400mA rechargeable LION battery, operation time up to 6 hours for lens detector and up to 15 hours for RF detector.
Easy to operate, small dimension and portable solution unit.
Specifications:
Material: plastic
Wireless detecting range: 1MHz to 6.5GHz
LED lens detector: up to 70000MCD bright
Antenna length: approx 8cm / 3.1in
Battery capacity: 3.7V DC 400mA
Charge: 5-6VDC
Dimension: approx 6.5 * 4.8 * 1.5cm / 2.6 * 1.9 * 0.6in
Item weight: approx 86g / 3oz
Package size: approx 16.5 * 10 * 3.5 / 6.5 * 3.9 * 1.4in
Package weight: approx 207g / 7.3oz
Package list:
1 * Detector
1 * Charging
1 * USB Cable
1 * User manual (English)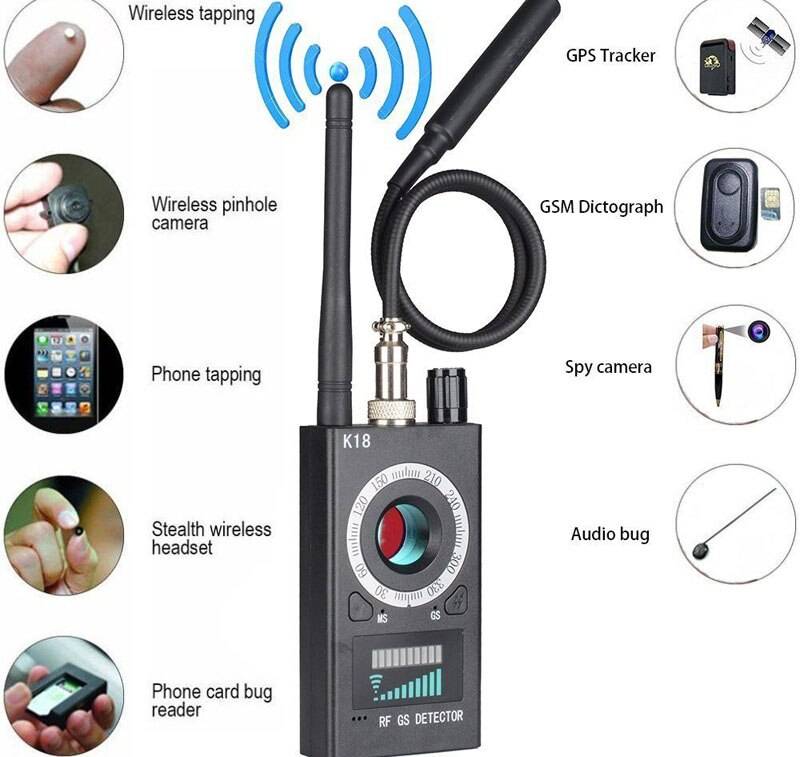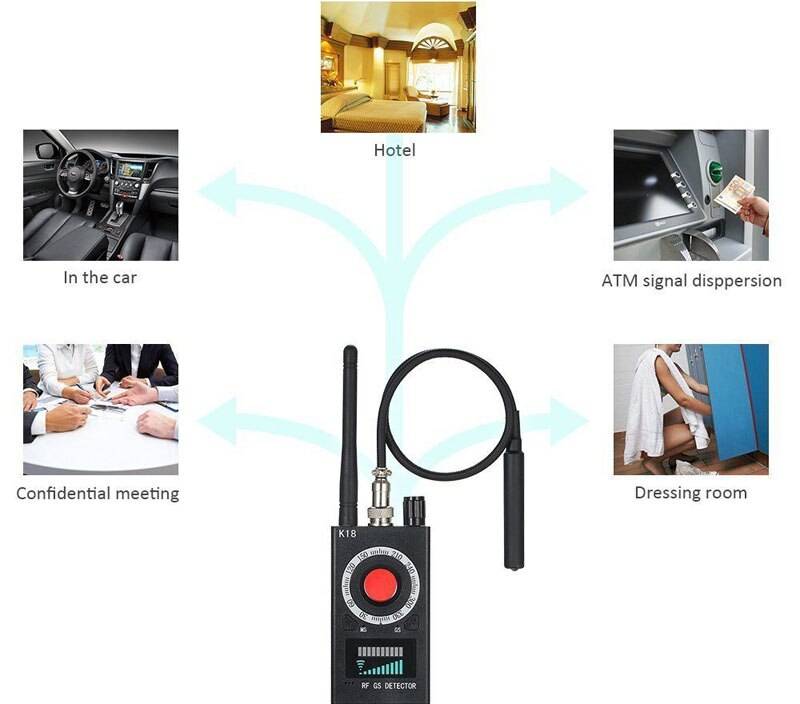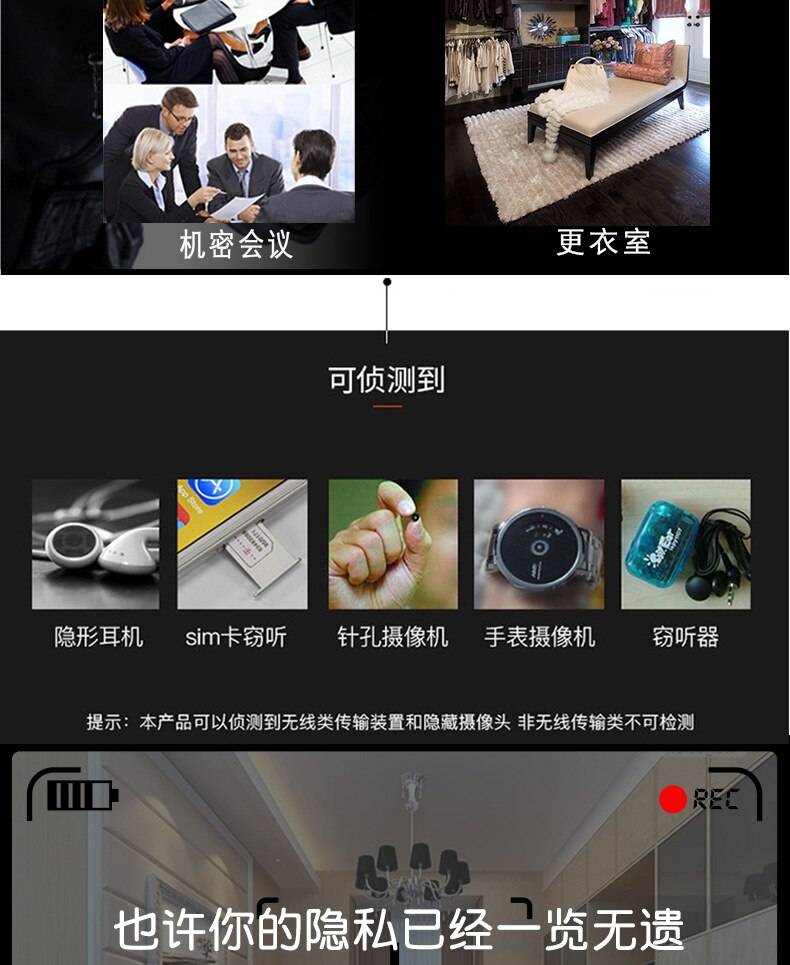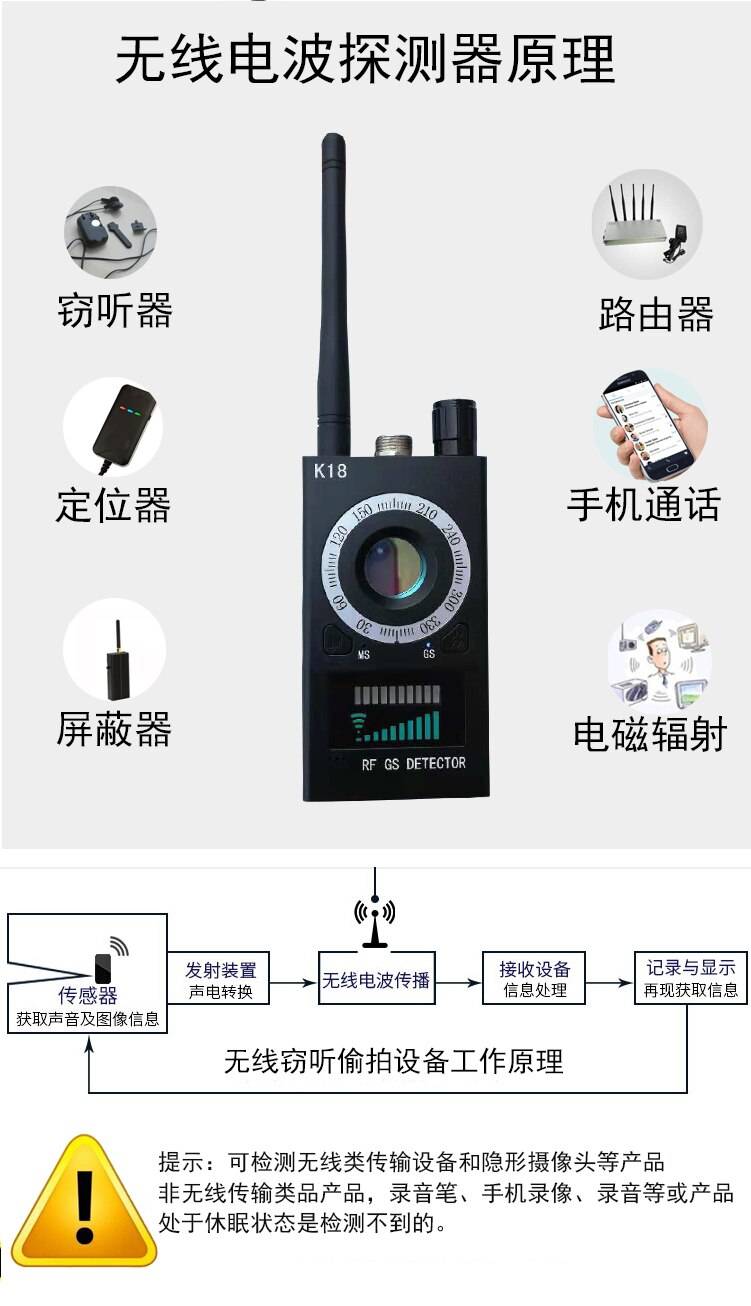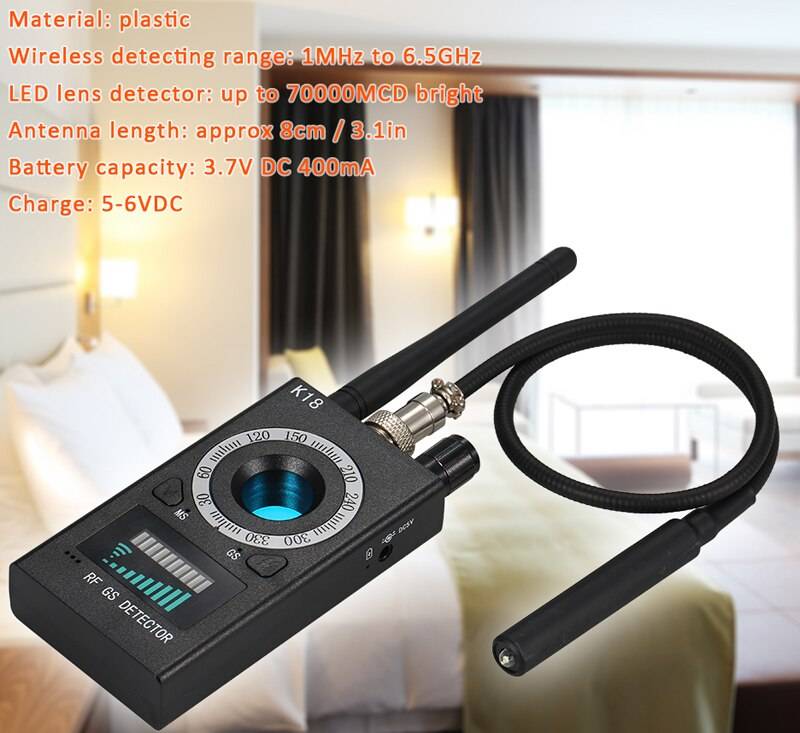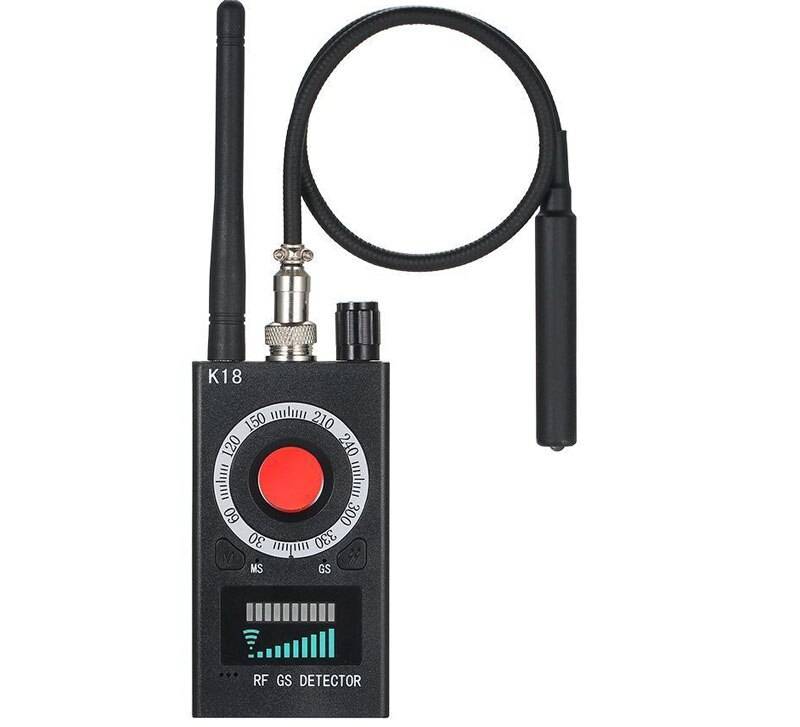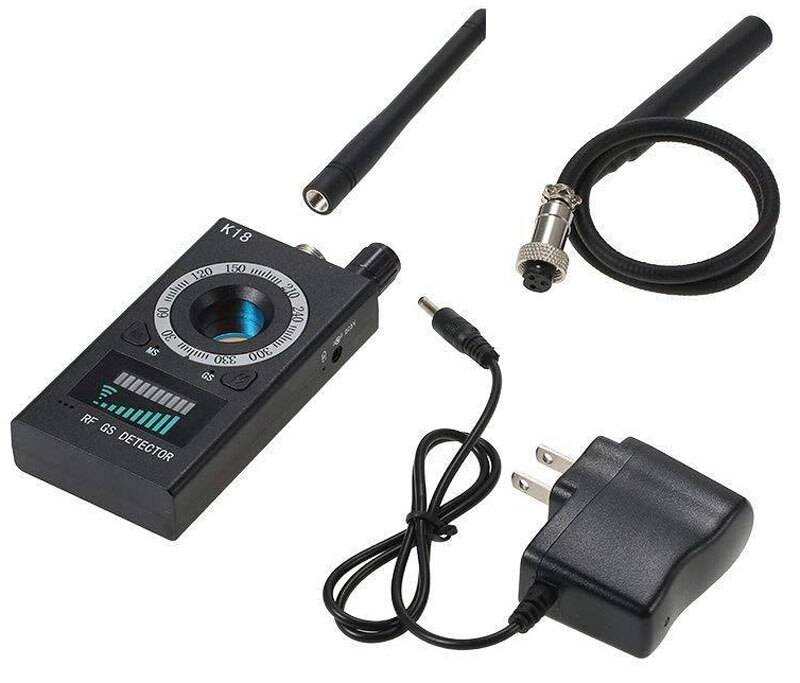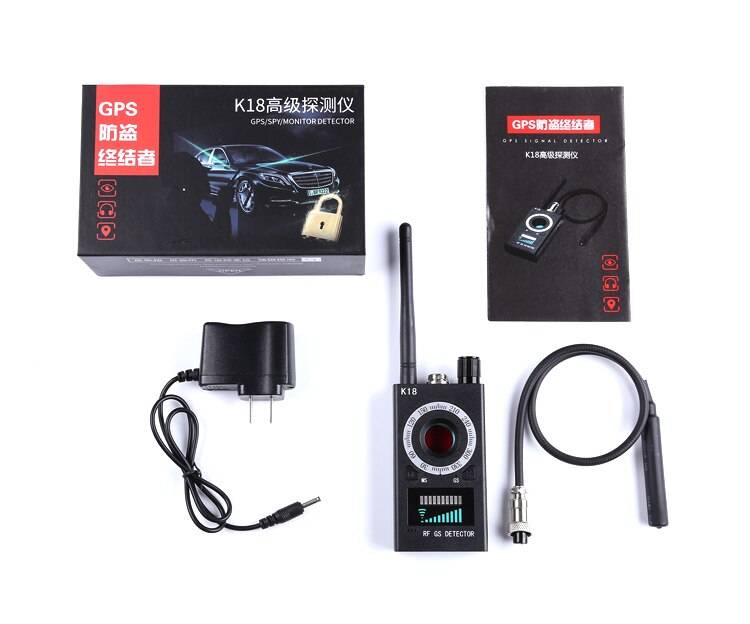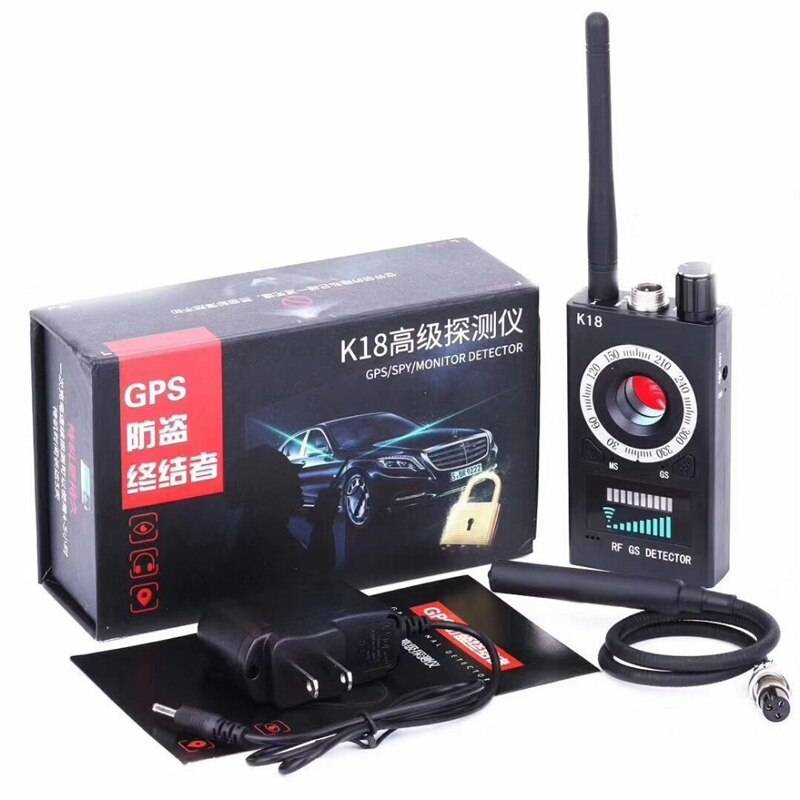 ​Every buyer, welcome to our shop,These are shipping notice,please read Carefully: